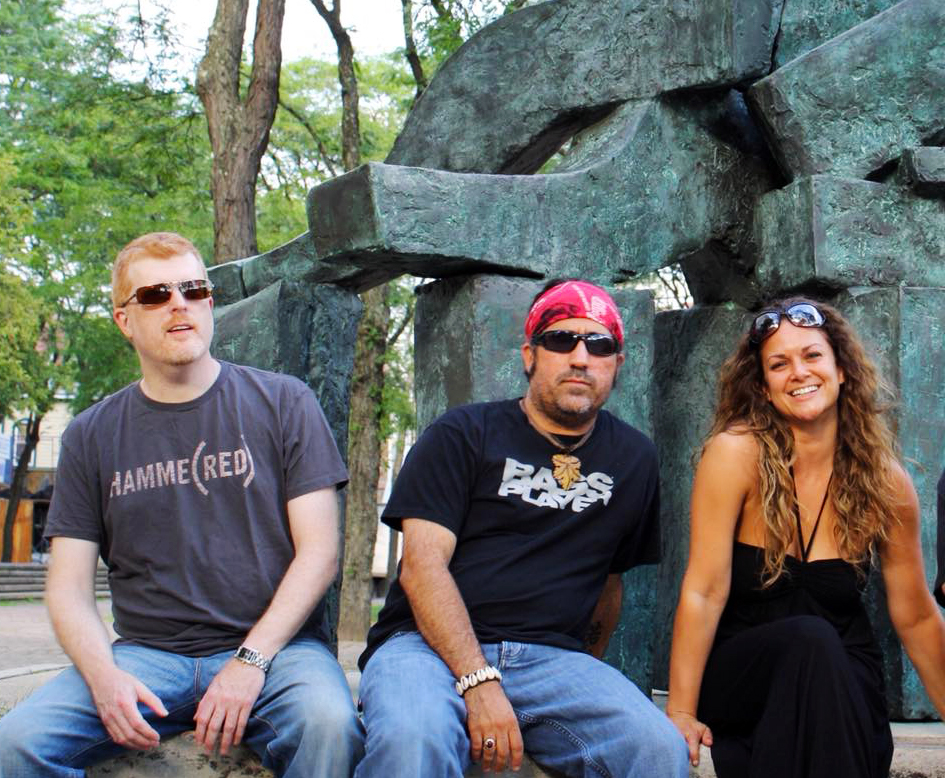 In a word: JUICY
Connecticut-based band The Juicy Grapes play songs filled with dance-inducing rhythms and sultry harmonies led by the soulful Tara on vocals. The music seamlessly blends funk, rock and soul, with an old-school sensibility that embraces concepts like "love," "peace," and all those other written-off ideals.
Somehow, The Juicy Grapes can sing about believing in love, respecting one another, reaching for the stars and even skinny dipping without sounding corny. It has something to do with their style—songs that encourage bouncing and coerce even reluctant audience members onto the dance floor—and something to do with their emotional investment.
The Juicy Grapes love to create a scene that's high on good vibes.
Press
"If Norwalk has a band that can be considered a music institution, my vote goes to The Juicy Grapes."
Mike Horyczun – The Norwalk Hour
LINK to article
"Juicy Grapes take the stage with their sex and sax approach to funking it up. There's lead singer Tara, in front with her fetching golden locks and a sweet hippie sensibility… They're a magnet for anyone wanting to wiggle the night away"
Fairfield Weekly
"With over 60 musical acts, UpstateLIVE has broken it down to FIVE acts you need to see at StrangeCreek: The Hornitz, Wild Adriatic, Eastbound Jesus, The Primate Fiasco and The Juicy Grapes."
UpStateLIVE.com – Get Strange at StrangeCreek
"Things are going to get juicy….The band's shows are energetic, with a unique vibe."
Diana Costello – Listening Room
"The Juicy Grapes Squeeze Delight at SoNo Arts CelebrationAugust 1st, 2009. I was digging the sounds of The Juicy Grapes who took the Washington & Water Street Stage and crowd by storm. T's vocals rocked and Steve DeFala's sax wailed on Skinny Dippin'… Check 'em out"
Dorie Colangelo – Music Quench